Setting sail from the heart of Puerto Natales, this enigmatic navigation travels through the Última Esperanza Fjord to Bernardo O'Higgins National Park. Beginning early in the morning from Prat Pier (EPA), you will spend the day sightseeing the Balmaceda and Serrano Glaciers in Bernardo O'Higgins National Park, accessible only by sea. Bernardo O'Higgins National Park totals 4,300,000 hectares, the largest national park in Chile and the fourth largest in the world. The protected area includes Campos de Hielo Sur, the largest ice field in America.
The excursion lasts for approximately seven hours, journeying through the beautiful, Última Esperanza Fjord, giving you the chance to see old Frigorífico Bories buildings, various small ranches, glaciers, waterfalls, a colony of imperial cormorants and a small colony of sea lions resting on rocks.
Passengers will disembark and walk for an hour and a half to see the imposing Serrano Glacier up close. Once aboard again, you will enjoy a whiskey with ice and then we will stop at Estancia Puerto Consuelo to enjoy a spectacular lunch of roasted Patagonian Lamb. After lunch, we will embark again for a 35 minutes navigation to Puerto Natales.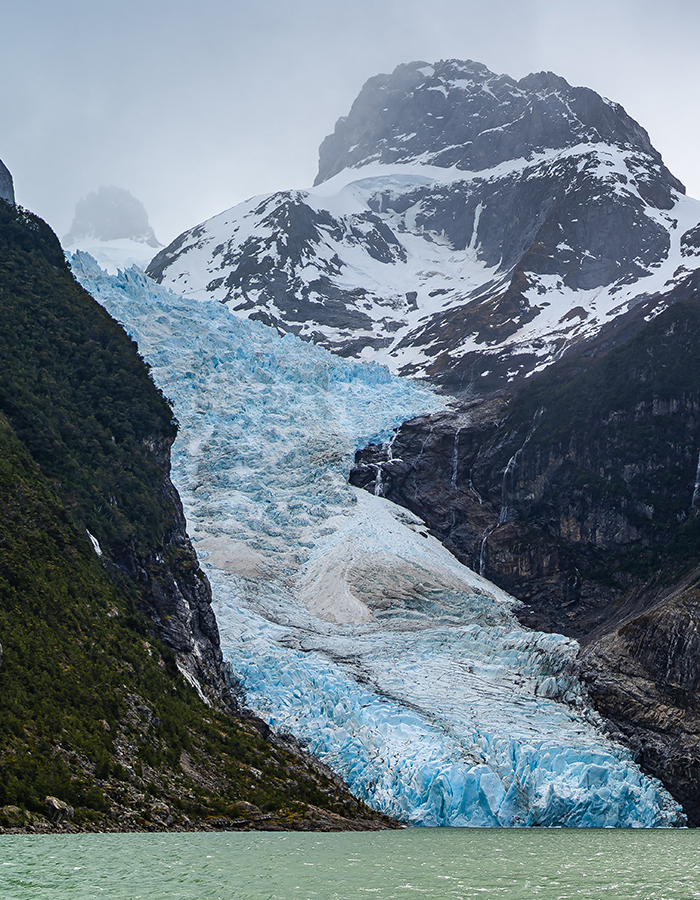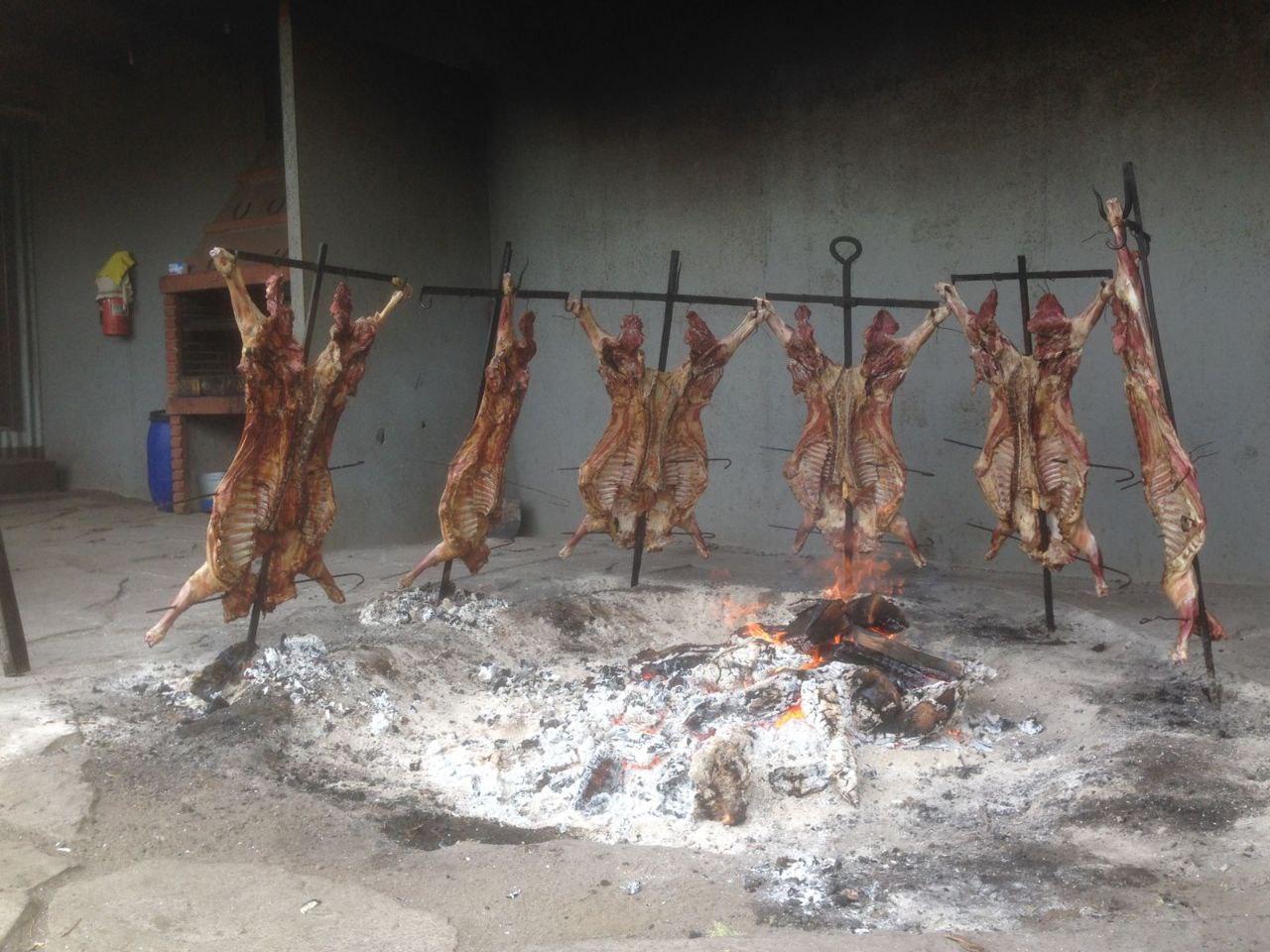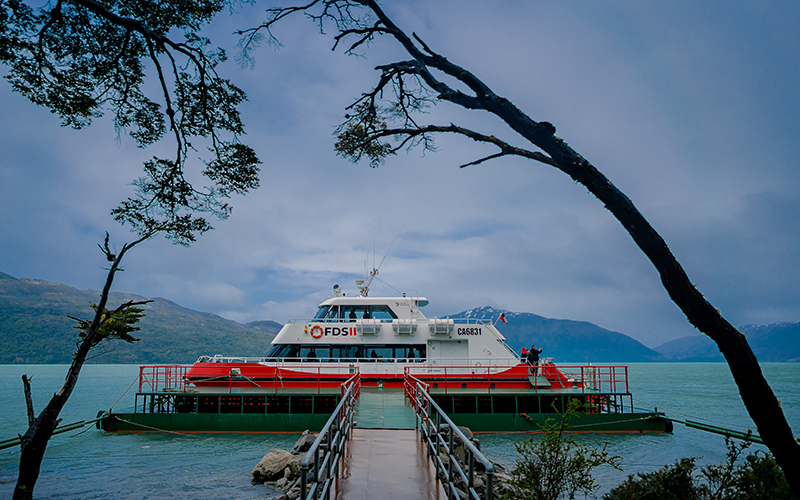 | | |
| --- | --- |
| Adults: | $125.000 |
| Children: | $62.500 |
| Infantes: | FREE |
Coffee or Tea with Snacks, Roasted Patagonia Lamb at Estancia Puerto Consuelo, whisky with ice, entry fee to Bernardo O`Higgins National Park and port taxes.
*From Zero to Four-Years and Elven-Months-Old — Free
From Five to Twelve-Years-Old — Published Rate
From Thirteen-Years and Older — Adult Rate
Children Must Be Accompanied by an Adult
| | |
| --- | --- |
| Check-in at Arturo Prat Pier (EPA) | 08:00 hrs. |
| Depart | 08:30 hrs. |
| Arrive to Toro Port & begin hike | 11:00 hrs. |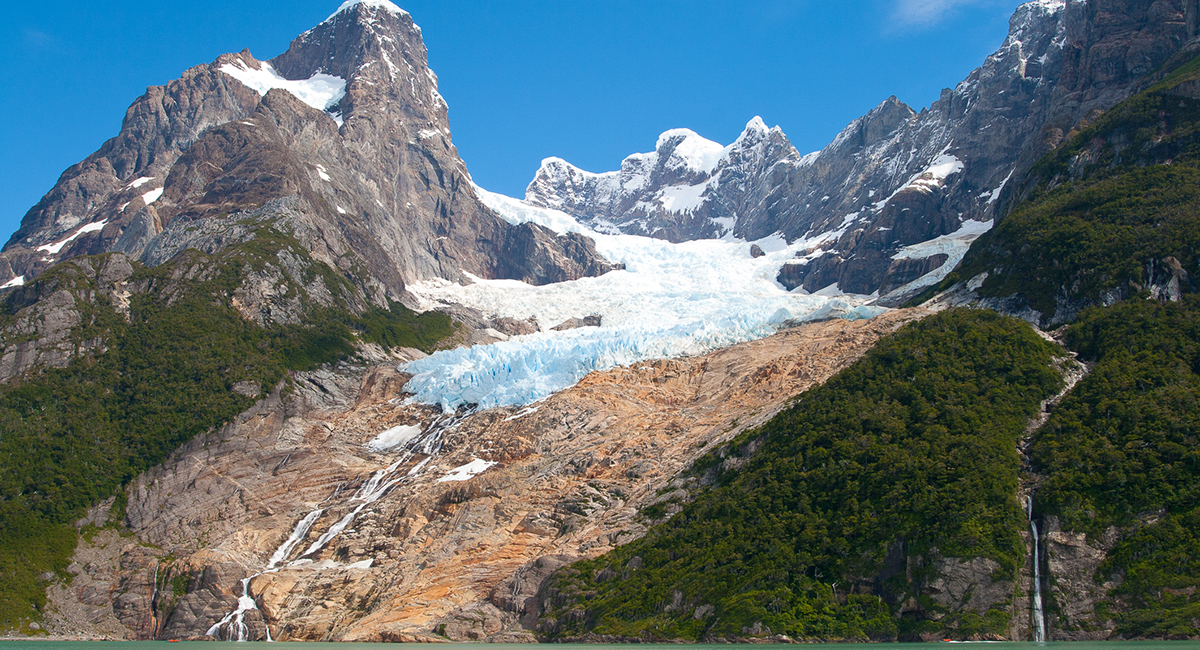 | | |
| --- | --- |
| Finish hike & embark for return journey | 12:30 hrs. |
| Lunch aboard | 13:30 hrs. |
| Arrival to Puerto Natales  | 16:00 hrs.  |
USEFUL DATA FOR YOUR TRIP:
Season: All year.
Duration: Approximately eight Hours
Sailing days: Monday, Tuesday, Thursday, Friday and Sunday.
Entry Fee: Included in the Cost.
Warm and Waterproof Clothing
Hat, Ideally with Ear Flaps
Personal Backpack with a Nylon Bag for Cameras etc.
Cold-Weather Gloves
Sunscreen
Suitable Walking Shoes