Penguins on Magdalena Island
Los Pingüinos Natural Monument is located thirty-five kilometers northeast of Punta Arenas in the Region of Magallanes and Chilean Antarctica. It is a protected area for fauna, such as the Magellanic penguin, Dominican gull, black-browed albatross and imperial cormorant. At the southwestern end of the island, there are one and two-haired sea lions. As for flora, the island's vegetation is scarce, making for wide, spacious views.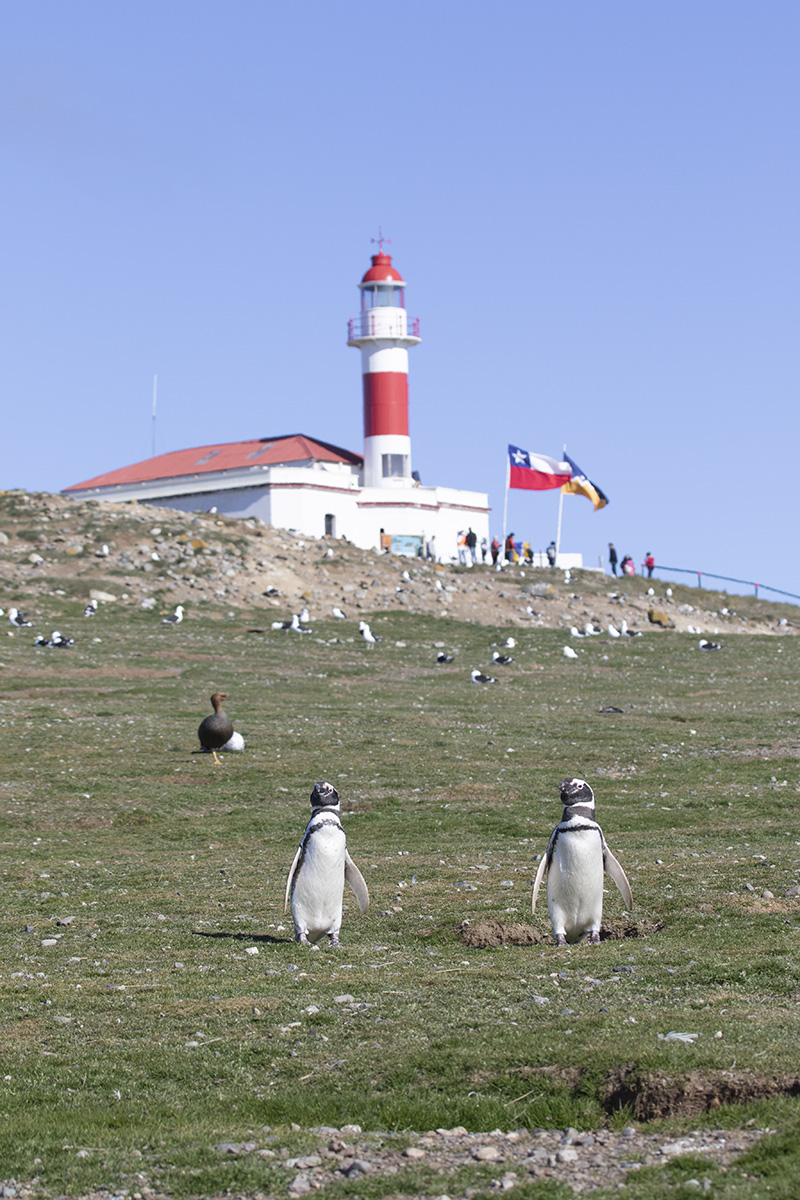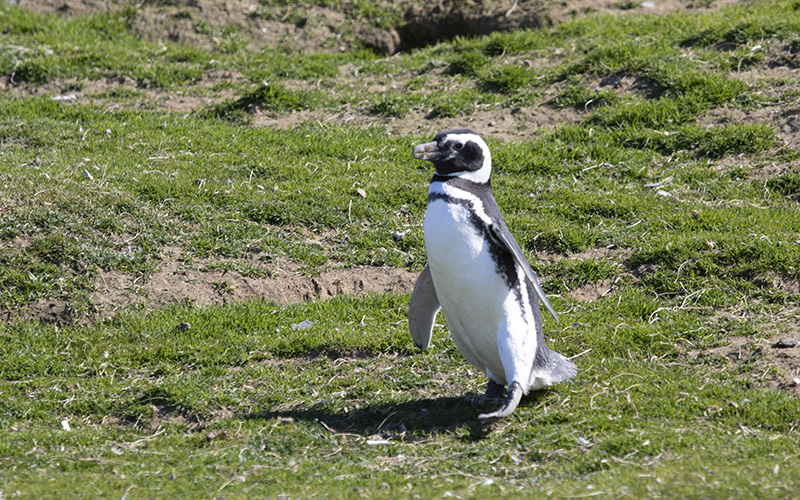 VIP cabin
Adults:
$98.000
Children:
$49.000
Tourist Cabin
Adults:
$85.000
Children:
$42.500
The Tourist Cabin Cost Includes:
* Transportation from our Meeting Point, Bus-Sur Terminal, to Prat Pier
* Port Taxes and Entrance Fees to Los Pingüinos Natural Monument
VIP Cabin Service Includes:
* One Snack Per Person
* Passenger Pick-Up from Punta Arenas Hotels
* Port Taxes and Entrance to Los Pingüinos Natural Monument
* From Zero to Four-Years and Eleven-Months-Old — Free
* From Five to Twelve-Years-Old — Published Rate
* From Thirteen-Years and Older — Adult Rate
* Children Must Be Accompanied by an Adult
| | |
| --- | --- |
| Check In at Muelle Prat: | 07:00 AM |
| Punta Arenas Departure | 07:30 AM |
| Arrival to Magdalena Island | 09:00 AM |
| Departure from Magdalena Island | 10:00 AM |
| Arrival to Prat Pier | 11:30 AM |
Departures:
The journey to the Natural Monument, Los Pingüinos on Magdalena Island lasts for an hour and a half. While sailing through the Magellan Strait, a guide will inform us about the area in English and Spanish. After disembarking on the island's dock, our visit to the penguin colony will last for
approximately one hour before starting the return to Punta Arenas. Once we are back at the pier, VIP passengers will be transported to their hotel. Tourist Cabin passengers will also be able to request transportation from the pier for an additional cost.
| | |
| --- | --- |
| Check In at Muelle Prat | 1:30 PM |
| Punta Arenas Departure | 2:30 PM |
| Arrival at Magdalena Island | 3:30 PM |
| Departure from Magdalena Island | 4:30 PM |
| Arrival to Prat Pier | 6:00 PM |
Useful Trip Data:
Season: October 8 to March 31
Duration: Approximately Four and a Half Hours
Entry Fee: Included in the Cost

Recommended:

Warm and Waterproof Clothing
Hat, Ideally with Ear Flaps
Personal Backpack with Nylon Bag to Carry Cameras etc.
Cold Weather Gloves
Sunscreen
Proper Hiking Shoes